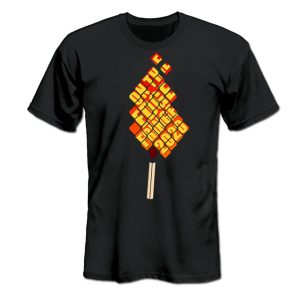 Looking for ways to stay cool this summer? Then why not pick up a hot new t-shirt and support our Fringe?
For a limited time, ON THE EDGE fringe is accepting pre-orders for this year's exclusive new t-shirt design. The shirts come in Unisex (Classic Fit) and Women's (Semi-form fitted), and are made with 100% preshrunk cotton.
Delivery is available within North Bay city limits. There will be an additional $12.00 shipping and handling fee for mailing shirts. We will contact you for your shipping preferences after you've placed your order.
You may also order shirts via e-transfer by emailing your order details (including your full name and address) to info@ontheedgefringe.com.
Shout out to North Bay's own Scratch E Wear for printing our shirts!