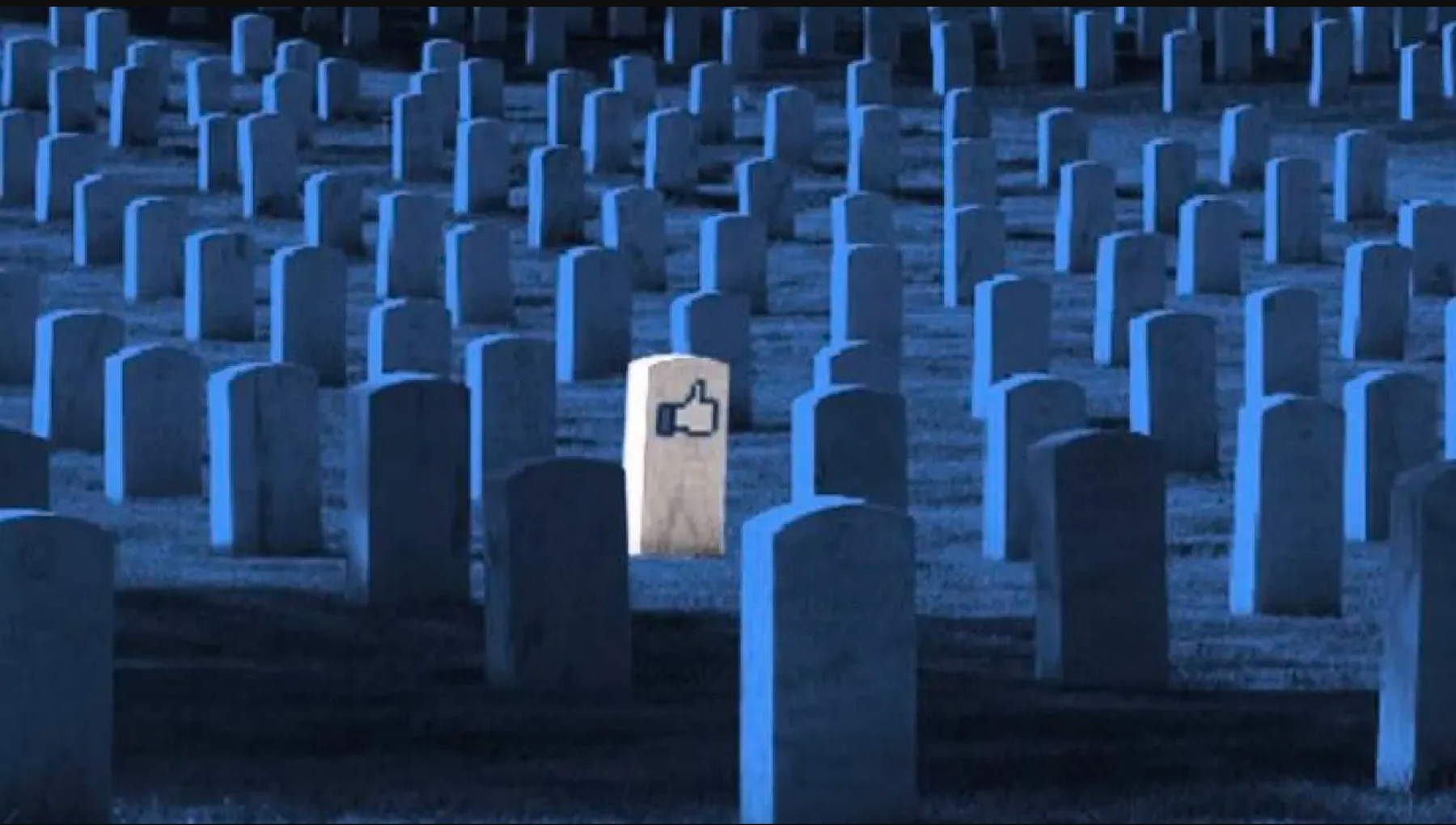 Dead People Are Liking Things On Facebook
Chris Dupuis / RT Collective | Toronto, ON
August 10th @ 9:30 pm
Betty Speers Theatre, Capitol Centre
150 Main St. E, North Bay
Facebook has over 2.2 billion users. Just over 30 million are dead. By 2065, dead users will outnumber the living, making the site a digital graveyard. Operating as Internet shrines, electronic memoirs, and virtual gathering places, our social media profiles persist long after our physical bodies have ceased to function. Dead People Are Liking Things On Facebook is an hour-long performance lecture exploring our online afterlives and their value to those we've left behind.
About the Artist:
Chris Dupuis is a Belgian-Canadian writer, curator, video artist, and performance maker. His work mixes lecture performance and stand-up comedy to reflect of complex issues around queerness, technology, and disability. He worked for many years as part of the inter-disciplinary performance collective bluemouth inc. (www.bluemouthinc.com). He holds a BFA in Theatre Performance (York University, Toronto), a post-MA from a.pass (Brussels, Belgium), and is currently a doctoral candidate at KU Leuven (Leuven, Belgium).
About the Company:
Founded in 2013, RT Collective is a curatorial platform supporting the creation and dissemination of contemporary art. Working with a fluctuating team of curators, collaborators, artists, and institutions, we present screenings, exhibitions, and performances, produce catalogues and other small-scale publications, and host panel discussions, artist talks, and workshops.
Operating within a continuously redefined collaborative structure, we examine, question, and ultimately deconstruct traditional curatorial models and institutional structures. In doing so, we propose alternative relationships between curators, artists, and publics, facilitating the development of new models in the creation, presentation, and distribution of art.