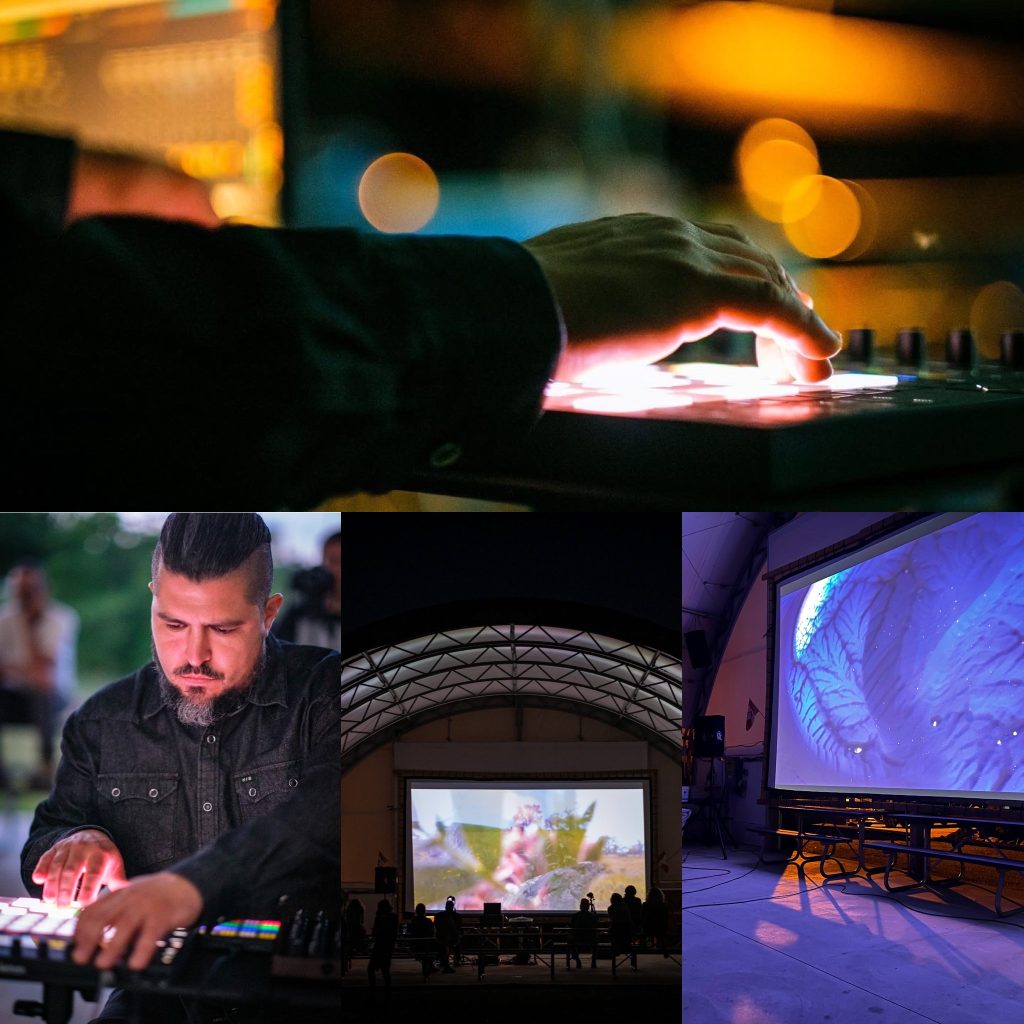 the field
ee portal | Sudbury, ON
Thursday, August 11th @ 9 pm
Fringe Workspace Patio – 150 McIntyre St. E
On Thursday, August 11, 2022, ee portal will create a video & sound installation in the parking lot of 150 McIntyre Street East. They will be screening 4 or 5 short films continuously while also composing a live soundtrack on the spot. The soundtrack will be composed, improvised and recorded live by Emilio Portal (one half of ee portal).
The estimated time of the performance is between 60 to 90 minutes in duration.
About the artists:
Since 2011, multidisciplinary collective ee portal (Elyse & Emilio Portal) has been creating ecopoetic installations, new media works and performances. They have shown work throughout Canada. Their most recent video & sound installation was presented at the Fabulous Fringe Festival of Film in Durham, Ontario in the summer of 2022.
Their methods of working are fluid, spontaneous and encompass many fields including philosophy, poetry, spirituality, ecology, performance, sound, video, sculpture, painting and craft. They often employ a large old smoky canvas, naturally extracted plant dyes and fibres, cryptic field recordings and alternative sources of energy.
When not making art, they enjoy playing with their son, Teo Sol.