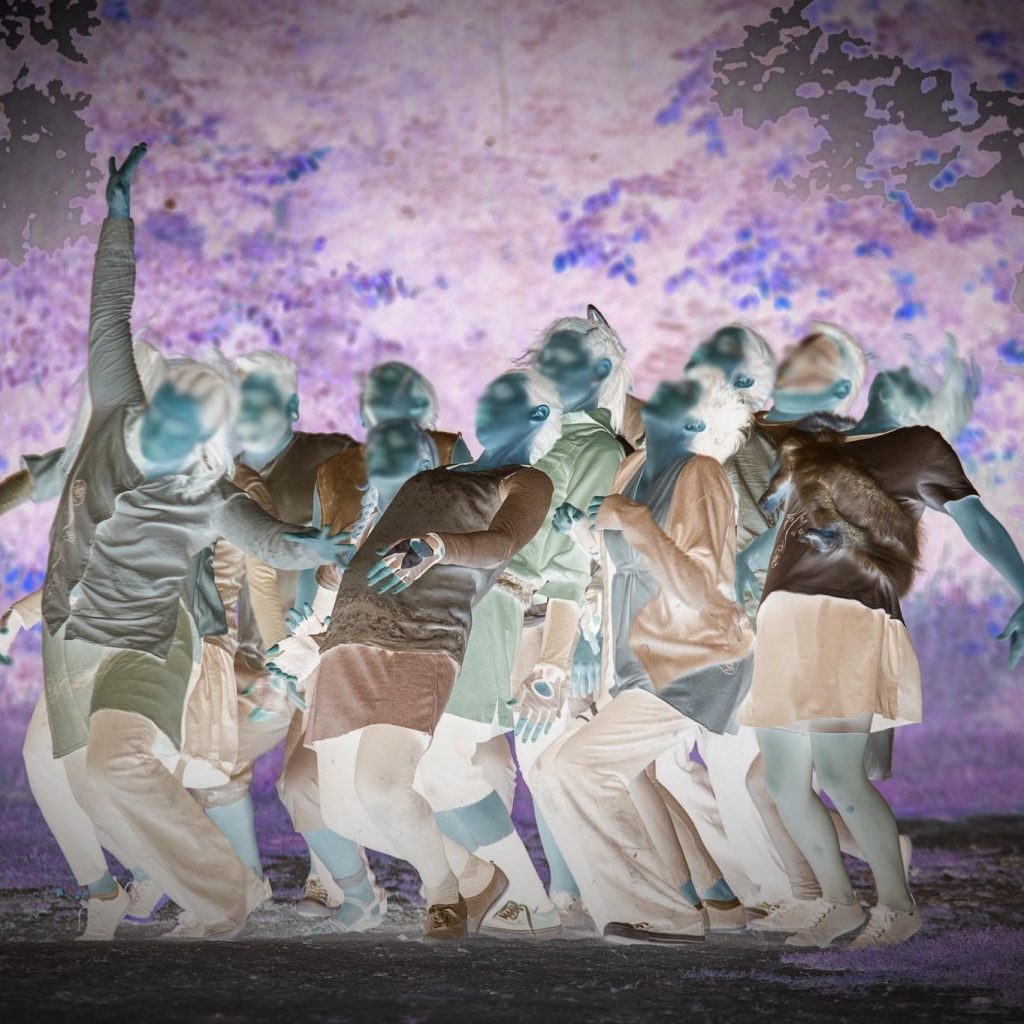 The Light in Us All
Aanmitaagzi | Nipissing First Nation
Thursday, August 11th @ 7 pm *NEW TIME
Big Medicine Studio – 161 Couchie Memorial Dr.
WRITTEN & PERFORMED BY: The Aanmitaagzi Summer Arts Program participants and artist facilitators.
The Light in Us All is a presentation of the Aanmitaagzi Summer Arts Program 2022 and our multi-year project, ALL MY R(el)ATIONS.  It is collaboratively created and performed by the Aanmitaagzi company artists and the program participants. It is an investigation and expression of an indigenous story shared by Monique Manatch. This is the way we heard it. A long time ago the light went out. Fear and distrust grew. Loved ones were lost. They all journeyed together to find the light. What fans your light? How do we protect the light? The Light in Us All shares and celebrates our stories and imaginings.
This is our 15th Aanmitaagzi Summer Arts Program. Our company and community have experienced great change. We are excited to look back at our repertoire and past participants: our elders, artists and youth. We have been engaging with, dreaming of and developing our narrative sovereignty through art-making. We will re-imagine and re-envision our previous works in a new performance.
The Aanmitaagzi Summer Arts Program (ASAP) is a 6-week intensive in indigenous performing and visual arts. Now in its fifteenth year, the program faculty is led by award-winning and renowned professional indigenous artists and educators. Participants learn, share, express and create alongside our professional multi-arts team.
ALL MY R(el)ATIONS, our latest work-in-progress, explores our historic abundance in opposition to systemic oppression and poverty. How much of what we have now is a ration? A small shadow of what we once had. What are we entitled to? What dances, stories, songs and language are our birthright?
ALL MY R(el)ATIONS explores historically rooted ways in which we make a return to abundance by connecting to ourselves and all of Creation.
CREDITS:
2022 Aanmitagzi Summer Arts Program Participants – Dan Babin, Ouske Couchie-Bobb, Abby Hopkins, Brad McDonald, Angel McLeod, Georgia Mianskum,  and North Sutherland-Spence
Artist Leads / Facilitators
Penny Couchie – Choreography / Direction
Sid Bobb – Theatre / Direction
Animikiikwe Couchie-Waukey – Dance / Choreography
Sherry Guppy – Visual Arts, Installation / Set
Michaela Washburn – Theatre, Story-telling
Tasheena Sarazin – Singing
Blair Beaucage – Anishinaabemowin
Photo Credit – Liz Lott Photography
Graphic Design – Daniel Couchie
About the Company:
Aanmitaagzi is a professional Indigenous inter-arts company from Nipissing First Nation, Ontario, linked to provincial, national and international networks. Aanmitaagzi combines art making, education, professional development & social activism. We investigate and create contemporary arts in relationship to historic indigenous arts and worldview. Our activities incorporate the Indigenous legacy of inter-generational art-making which engages both artists and community. Aanmitaagzi provides educational, land based, and community focused arts activities by producing arts festivals, dance theatre productions, and projects which activate these historic practices in meaningful ways.
With over fifteen years of successful artistic experience, we have become recognized as a leader in community and land focused rooted art making.
Aanmitaagzi, Anishinaabemowin for he / she speaks, lies at the centre of our shared goals. Aanmitaagzi artists bring together their expertise of indigenous knowledge and performance practice to activate this principal. Aanmitaagzi carries forward the practice of a familial community-based art making and Indigenous knowledge transference practice of their respective nations. Our art, stories, and knowledge were and are created by, for and about individuals, family and community in a multi-generational context. Our artists are active in our historic arts and cultural practices and serve many sectors and institutions as cultural resources/consultants. Aanmitaagzi activities are carried out in a meaningful, land based, community focused and culturally relevant manner following their Indigenous laws, customs and practices.
Website: www.aanmitaagzi.net
Facebook: @BigMedicineStudio