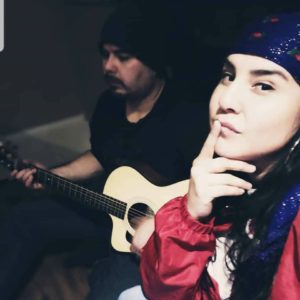 Jodi Taylor & Jeremiah Martin
Friday, August 14, 2020 @ 6:30 pm, Live on Facebook
Jodi and Jeremiah have been together for the past five years and believe music has really kept their relationship rich and alive. Their musical style ranges from anywhere between Dallas Green to Bob Marley. Most performances are home-based, but they have recently branched out into performing on stage. Jodi has been entertaining as an artist since the young age of 10 years old, acting in plays, singing on stage and playing the violin. Jeremiah also started at a young age with drumming, and playing electric and acoustic guitar. They both enjoy a wide variety of music and hope you all enjoy to hear them perform during their upcoming performance for Fringe. Miigwitch!