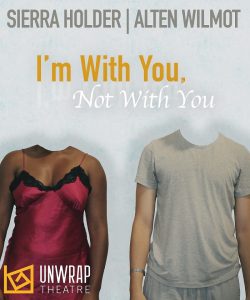 I'm With You, Not With You
Unwrap Theatre – Kitchener, ON
Run Time: 15 mins
CREATED & PERFORMED BY: Sierra Holder & Alten Wilmot
VIDEOGRAPHY BY: Kaisha Ayienga (@kaisha.isabelle)
Bedroom. Pillow. Clock. Bedsheets.
I roll over to find I can no longer tell the difference between your head and the pillow, my heartbeat and the ticking of the clock.
Kitchen. Coffee. Table. Mug.
I look down to find my hands have melded to this cup, and the backs of your legs have been welded to that chair.
I just remembered I forgot, there used to be movement here.
Movement then, stillness now. Difference there, nothing here.
About the Artist/Company:
Unwrap Theatre is the Waterloo Region's newest professional not-for-profit theatre company. We strive to make the region's continually active theatrical centre a significant piece of our culture and civic engagement – on equal field as the library, symphony, art gallery, and museum. We work towards this vision through presenting works our region is passionate about, incubating new work and new artists, and being strong activists promoting theatrical awareness, appreciation, and accessibility across the region. 
Sierra Holder – Creator/Performer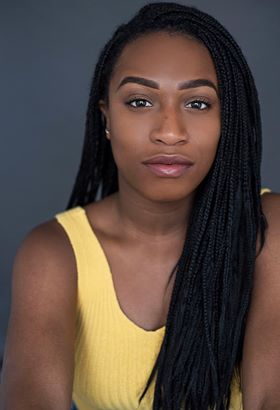 Sierra is a Toronto based performer who is looking to stretch herself in all ways. She is interested in telling stories that are human, challenging, joyous and, truthful. Since graduating from Sheridan College, Sierra has been fortunate enough to work in and around Toronto. "I'm With You, Not With You" has been and continues to be an incredible process, where both Sierra and Alten have had the opportunity to flex their creative muscles in the wake of a global pandemic, explore how memory affects the body and the intricacies of human beings in relationship. Thank you for coming to be with us! @sierraholderr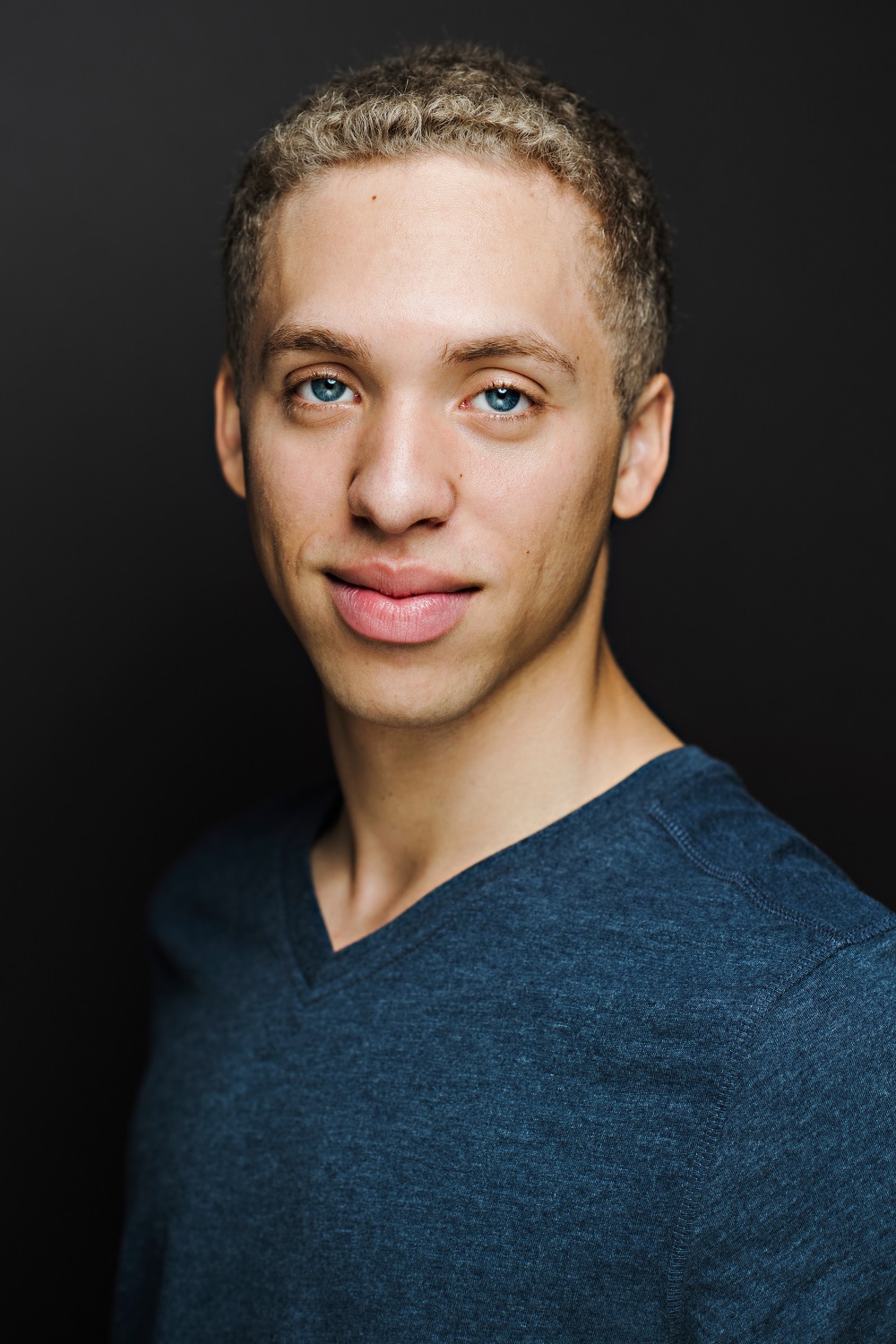 Alten Wilmot – Creator/Performer
Alten is a theatre artist and activist from the Waterloo Region, working both in the region and abroad. He is the founder and artistic director of Unwrap Theatre, and has worked on projects with companies across Canada. A graduate of Sheridan College, he remains an active alumni leader, expanding the teachings of theatre beyond the histories and techniques of Eurocentric practices. "I'm With You, Not With You" has been an opportunity to explore, learn, and express the day to day nuance of everyday relationships and how they live in our bodies. It is a piece and process that offers the opportunity to expand our perspectives and insights gained through the reflected time spent in quarantine. Thank you for joining us and welcome to "I'm With You, Not With You"!
Website: www.unwraptheatre.ca
Facebook: @unwraptheatre
Instagram: @unwraptheatre