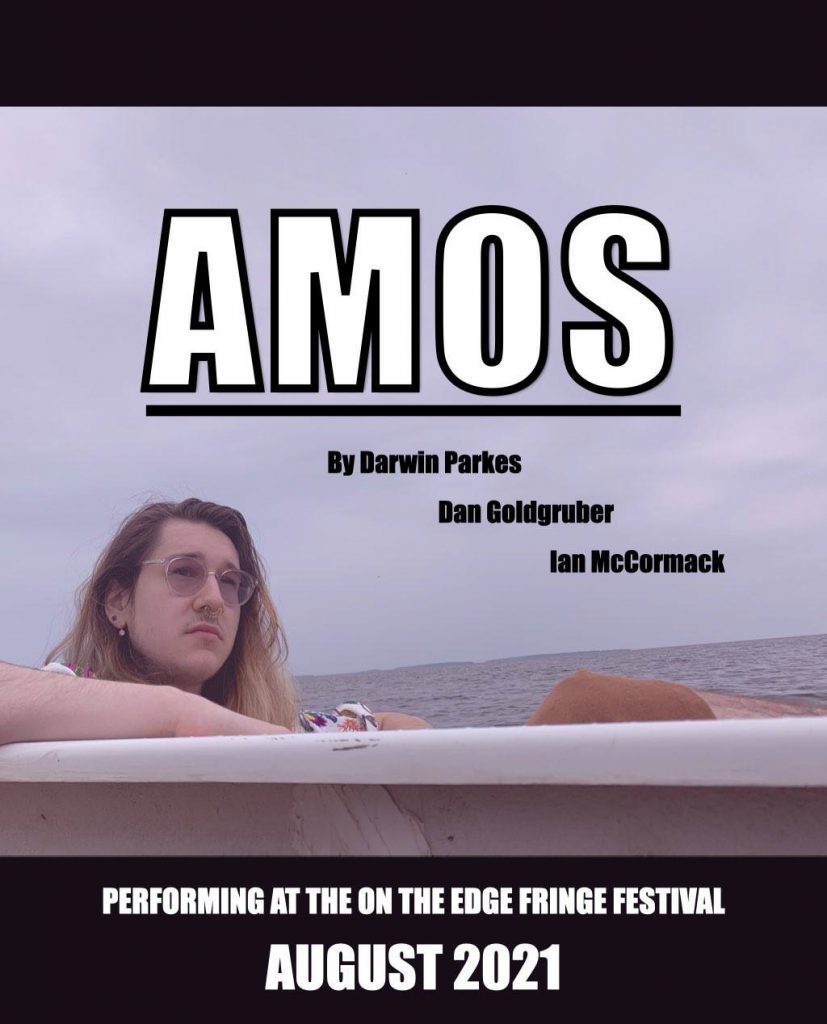 Amos
Three Odd Frogs | North Bay, ON
Run Time: 20 minutes
WRITTEN BY: Darwin Parkes and Dan Goldgruber
DIRECTED BY: Darwin Parkes
VIDEO EDITING BY: Ian McCormack
PERFORMED BY: Dan Goldgruber, Ian McCormack, and Darwin Parkes.
Amos is a visual recording of the mental decline of a non-binary individual struggling with suicidal ideation and the expectations of society. The play follows Amos as they spiral further into disassociation, affecting those around them.
The script Amos was born out of conversations surrounding stigma around mental health and gender exploration, as well as the long path many nonbinary people take to find comfort in their lives and bodies. The script was written by two nonbinary people who had very different paths when it came to growing into themselves, but it in no way reflects the journey every nonbinary person will make. Diversity is what makes us beautiful.
WARNING: Suicidal ideation, violence, substance abuse, disassociation, homophobia, transphobia, body horror, derealization.
About the artist/company:
In all honesty it doesn't matter who we are. Three Odd Frogs was invented on a whim, but we are all very passionate about theatre and telling stories otherwise untold.  The company name originates from Dan's love of frogs and the fact that we inhabit 3 separate corporeal forms.