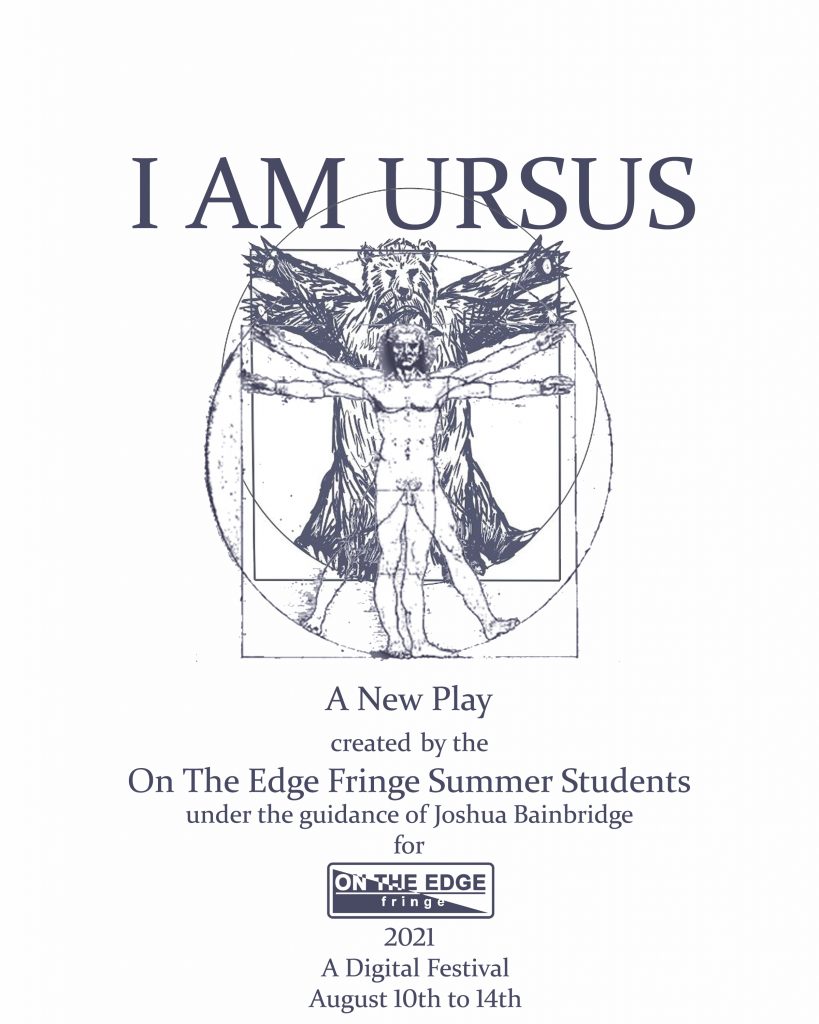 I am Ursus
ON THE EDGE Fringe Summer Students | North Bay, ON
Run Time: Approx. 50 minutes
WRITTEN, DIRECTED, & PERFORMED BY: Abby Alexander, Tegan Andress, Mariah Boehk, Zavier Dubien, Ian McCormack, Mercedes Malone, & Jude Zappala under the guidance of Joshua Bainbridge.
Someone we can all learn something from.
After a near death encounter with a Grizzly Bear, Troy dedicated his life to trying to perfect a "grizzly-proof suit" and was willing to put himself through hell to accomplish this goal. The Ursus suit was the result of this work. In Ursus, Troy walked through fire, was hit by a three-ton truck and was thrown off the Niagara escarpment. However these events are supplementary to what makes Troy so remarkable. Troy did what others are too afraid to do. Troy followed his dreams.
I am Ursus is an exploration of passion, obsession, resiliency and the mythos surrounding a man whose life is forever linked by those same words.
ON THE EDGE Fringe gratefully acknowledges the support of Canada Summer Jobs for funding our summer student program.