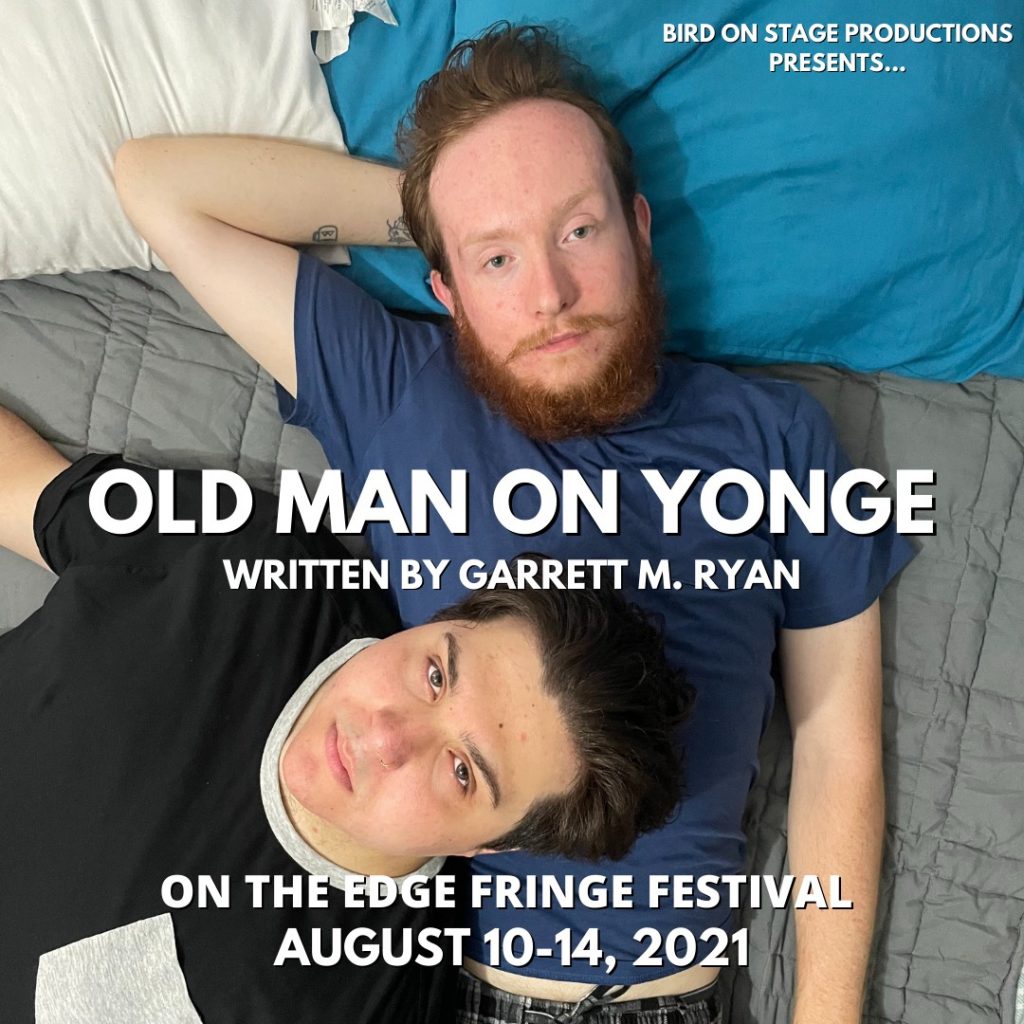 Old Man On Yonge
Bird On Stage | Toronto, ON
Run Time: 60 minutes
WRITTEN BY: Garrett M. Ryan
DIRECTED BY: Garrett M. Ryan & Robert Leitner
COSTUMES BY: Heather Theriault
CAST: Garrett M. Ryan & Robert Leitner
In the near future in a downtown Toronto apartment, the strength of Alex and Riley's marriage is tested when an unexpected letter arrives in the mail, dragging with it baggage and demons that have plagued their relationship from the beginning.
WARNING: This show contains themes of homophobia, death, mature language, mention of suicide, and mental illness.
About the artist/company:
Bird On Stage is a Canadian theatre company founded in 2017 by Garrett M. Ryan and Brody Hawkins. Since 2017, Bird On Stage has produced several shows across Northern Ontario, winning multiple awards including Adjudicator's Choice for Pigeon! (2019) and Audience Choice for both Now You're Acting! (2018) and Pigeon! (2019) at ON THE EDGE Fringe. Bird On Stage has a commitment to both charitable pursuits and working with Northern Ontarian organizations, donating money to WIFT (Women in Film and Television) and working with Hands to produce a touring show about children's mental health. In 2019, the company relocated to Toronto and will continue to produce shows in Northern and Southern Ontario, as well as the rest of Canada. In the future, Bird On Stage hopes to work to promote diverse Northern Ontarian voices by producing English, French, and Indigenous works from the North across Canada.
Facebook: /BirdOnStageProductions
Instagram: @birdonstage