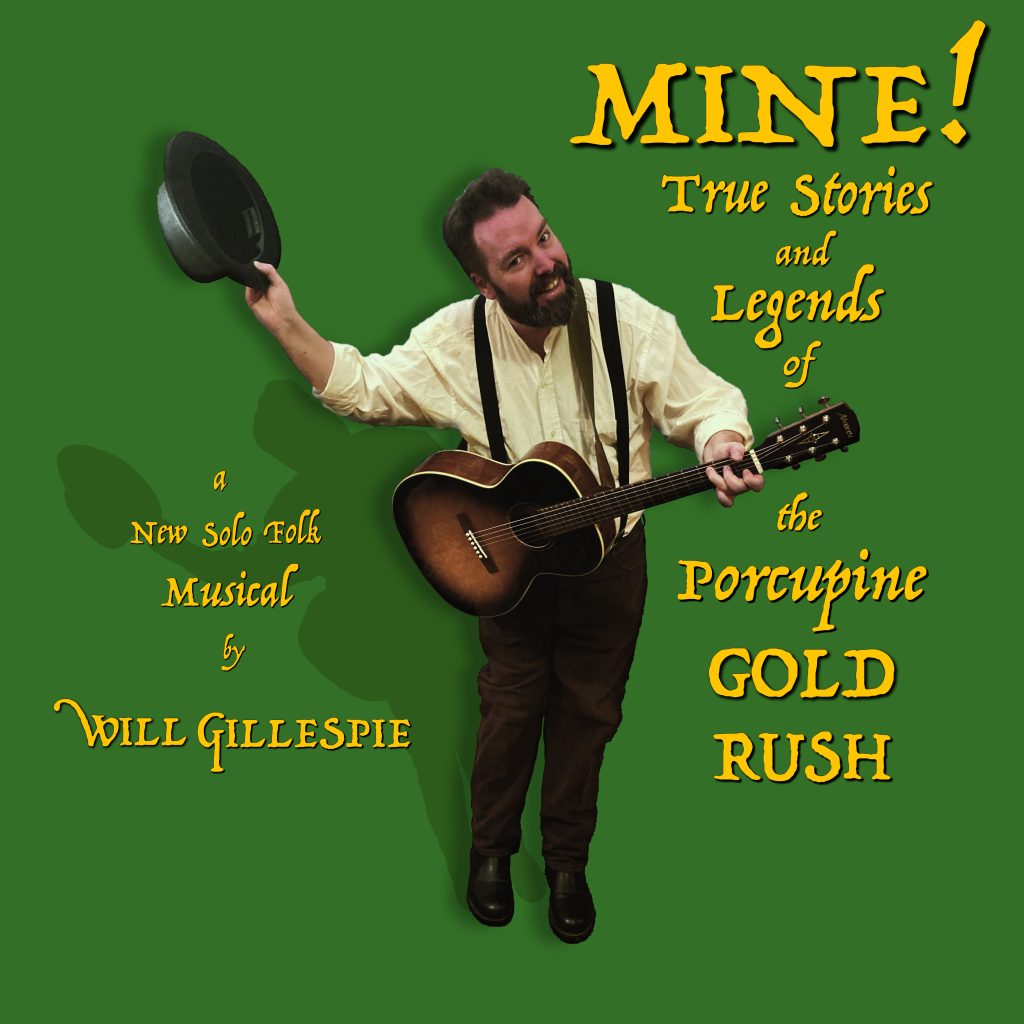 MINE! True Stories and Legends of the Porcupine Gold Rush
Chasing Shadows Productions | Hamilton, ON
Venue: Betty Speers Theatre
Showtimes: Aug 9 @ 8:00 pm, Aug 10 @ 6:30 pm, Aug 11 @ 8:00 pm, Aug 12 @ 5:00 pm, Aug 13 @ 5:15 pm
Tickets: $12
Run Time: 60 minutes
WRITTEN & PERFORMED BY: Will Gillespie
PRODUCED/STAGE MANAGED BY: Susan Robinson
Featuring original paintings by Susan Robinson and historical photos from the collection at the Timmins Museum National Exhibition Centre.
MINE! is a 12-song, 60-minute journey back in time to a world of prospectors, pioneers, bootlegger-bandits, dog-sledders and moonshiners.
There are many famous stories about the Klondike Gold Rush in the Yukon and the California Gold Rush of 1849. Another major gold rush happened right here in Ontario, in 1909, up North in the Porcupine Camp. Singer-Songwriter, Actor and Playwright Will Gillespie shares stories from this particular corner of Canadian history with new, original Folk songs, digging deep to uncover hidden gems of the past.
​
Come spend an hour at the turn of the twentieth century!
Created thanks to the support of the Ontario Arts Council. #ArtsAddValue
Website: www.chasingshadowsproductions.com
Facebook: @MINEtheMusical
Instagram: @minethemusical
Twitter: @MINEtheMusical