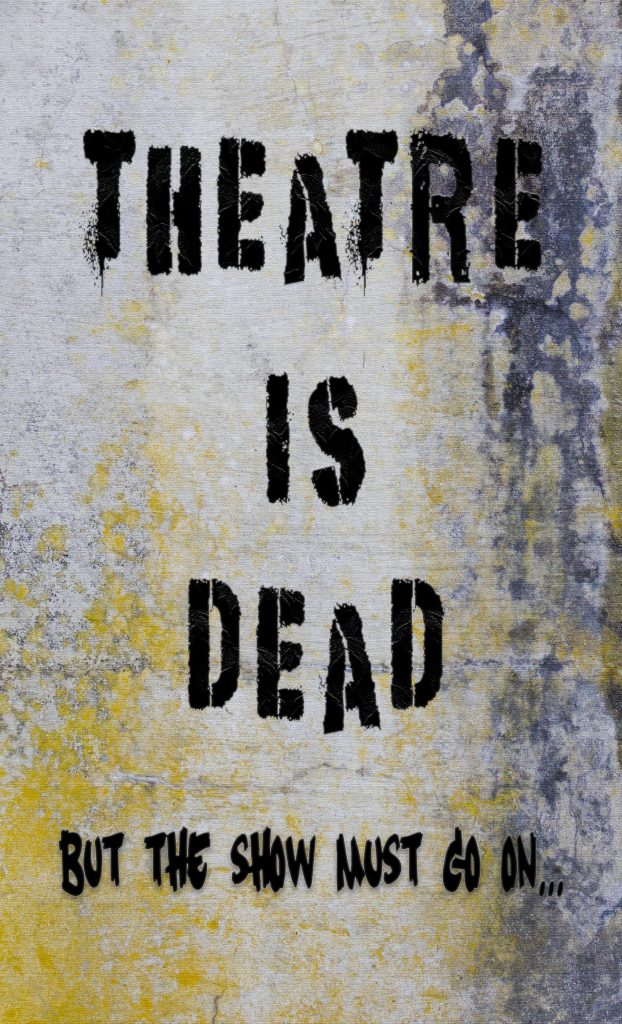 THEATRE IS DEAD
Paradox Repertory Company | North Bay, ON
Venue: Basement Space
Showtimes: Aug 9 @ 8:00 pm, Aug 10 @ 8:00 pm, Aug 11 @ 6:30 pm, Aug 12 @ 6:30 pm, Aug 13 @ 1:30 pm
Tickets: $12
Run Time: 60 minutes
WRITTEN, DIRECTED, & PERFORMED BY: Stevie Lyons
THEATRE IS DEAD is not a show: it is a eulogy.
Forget performance. Forget drama. Forget art.
Welcome to the future. The Digital Age.
The land of cell phones, and Insta-perfect lives, and five minute attention spans.
The theatre, as we know it, is gone.
But the show… the show must go on.
Facebook: @ParadoxRepertoryCompany