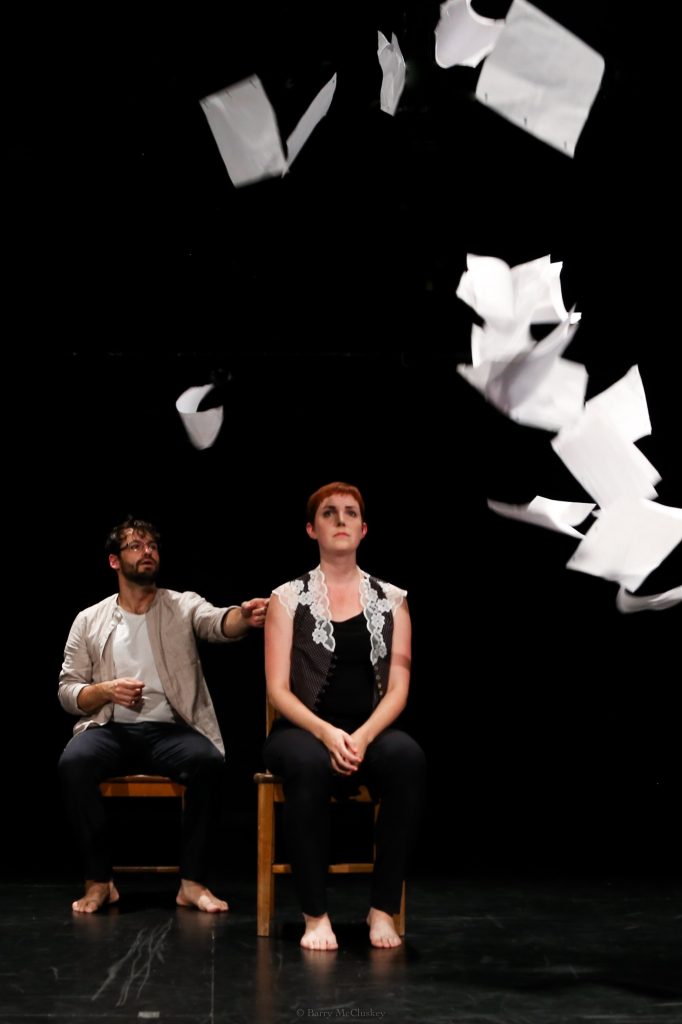 DIANA (I knew you when we were fourteen)
Falling Iguana Theatre | Toronto, ON
Venue: Betty Speers Theatre
Showtimes: Aug 9 @ 5:00 pm | Aug 10 @ 6:30 pm| Aug 11 @ 8:00 pm | Aug 12 @ 2:00 pm | Aug 13 @ 3:30 pm
Tickets: $12
Run Time: 55 minutes
Written By: Alexa Higgins, Ian Otis Goff, & Sarah Higgins
Directed by: Alexa Higgins & Ian Otis Goff
Performed by: Ian Otis Goff & Alexa Higgins
Synopsis: DIANA follows Michael, as he searches for his missing friend Diana who mysteriously disappears after a high school dance. DIANA spans several years and multiple Canadian cities as we follow both Michael and Diana on their separate but interconnected journeys through childhood memories, family trauma, and into adulthood.
Genre: Dance/Physical Theatre, Theatre
Audience level: Parental Guidance Suggested
This show contains the following content or themes: Addiction, Bullying, Coarse Language, Death, Sex, and Violence.
Connect online
Facebook: Falling Iguana Theatre Company
Instagram: @fallingiguanatheatre
Website: www.fallingiguanatheatre.com