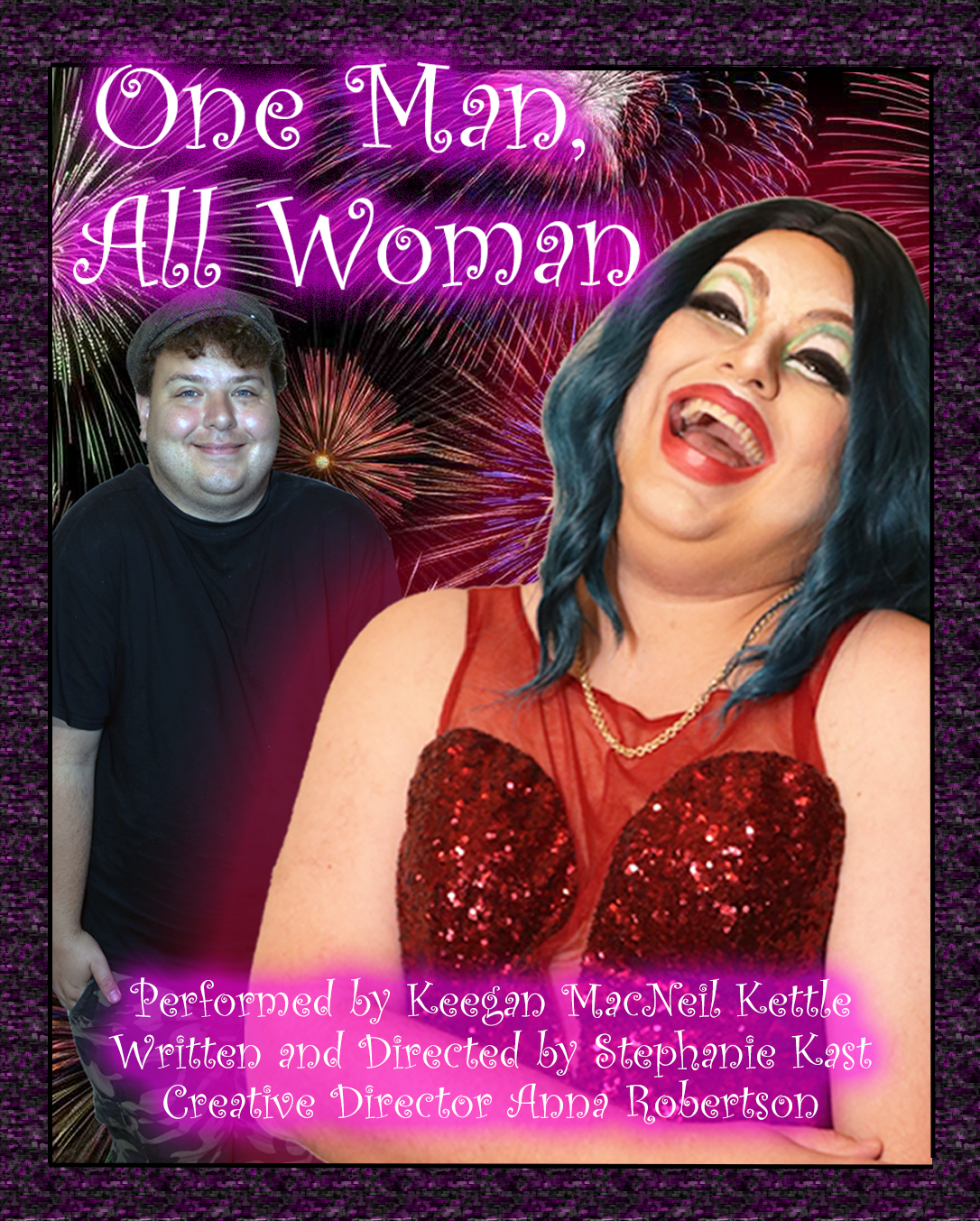 One Man, All Woman: REMOUNTED
Keegan MacNeil-Kettle | North Bay, ON
Venue: Betty Speers Theatre
Showtimes: Aug 9 @ 8:00 pm | Aug 10 @ 5:00 pm| Aug 11 @ 6:30 pm | Aug 12 @ 3:30 pm | Aug 13 @ 2:00 pm
Tickets: $12
Run Time: 45 – 60 minutes
Written & directed by: Stephanie Kast
Creative Director: Anna Robertson
Performed by: Keegan MacNeil-Kettle
Synopsis: Bigger, bolder, and better than ever! Donka Rue, the queen who stole the heart of North Bay, is back-back-back again for another round! Join her for this year's fringe festival as she regales her story of the relationship with her parents, her bond with her sister, the scars gotten along the way and her one true love: Drag.
Genre: Burlesque, Cabaret/Variety, Comedy, Music, Musical Theatre/Opera, Performance Art, Theatre
Audience level: Parental Guidance Suggested (may include content unsuitable for younger audiences)
This show contains the following content or themes: Addiction, Adult Themes, Alcohol Use, Audience Interaction, Body Dysmorphia, Bullying, Homophobia, Loud Noises, and Mental Health Issues.
Connect Online:
#OneManAllWoman2023