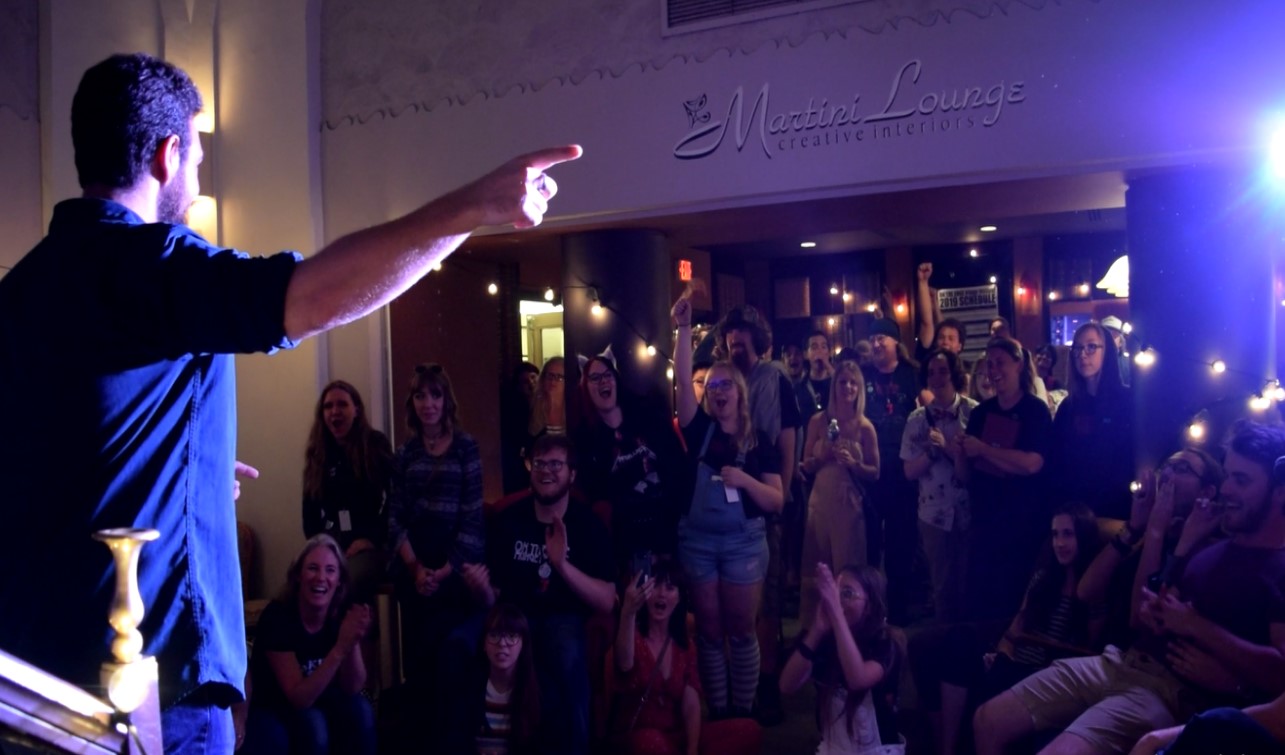 The annual Fringe awards ceremony is one of the high points of the Fringe festival. Each year we bring in three industry professionals as jurors to decide which artists or companies will receive awards. The audience and artists gather together in the Fringe-tini Lounge in the Capitol Centre after the last Fringe show has finished to find out who has won, and the winners are presented with plaques.
The five Fringe Awards are:
Outstanding Production: A production of original or adapted work determined by the jurors to have excelled in all areas to create an exceptional theatre experience.
Outstanding Original Work: An original work determined by the jurors to have excelled as a new play, script, or anthology.
Jurors' Choice: A production the jurors believe deserves to be highlighted for its exceptional acting, directing, writing, etc.
Audience Choice: An award given to the production which receives the most Audience Choice votes.
The Chris Cassidy Spirit of the Fringe Award: An award given to a patron, volunteer, artist, or other individual who exemplifies the most passion, grit, and enthusiasm for Fringe during the festival.