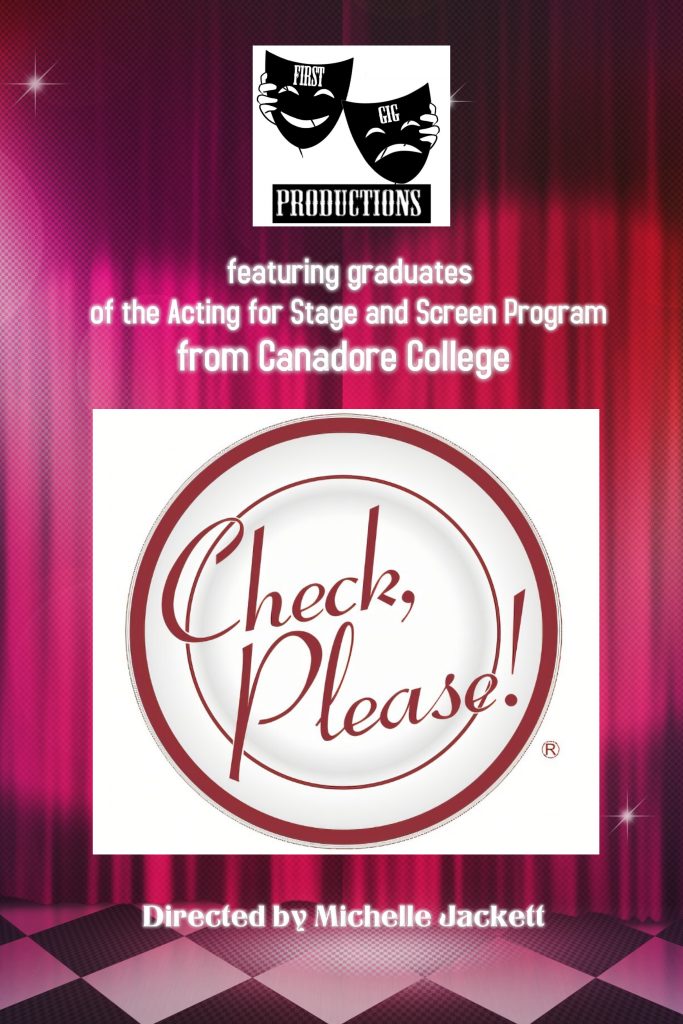 Check, Please!
First Gig Productions | North Bay, ON
Venue: Kennedy Gallery
Showtimes: Aug 9 @ 8:00 pm, Aug 10 @ 6:30 pm, Aug 11 @ 5:00 pm, Aug 12 @ 8:00 pm, Aug 13 @ 7:45 pm
Tickets: $12
Run Time: 45 minutes
WRITTEN BY: Jonathan Rand
DIRECTED BY: Michelle Jackett
PERFORMED BY: Cassidy Walker, Jonathan Chaput, Ethan Toner, Lexie Mitchell, Mariah Boehk, Guillaume Dubé, and Kris Chartrand-Tibbits.
Dating can be hard. Especially when your date happens to be not quite what you imagined. Check, Please! follows a series of blind dates that couldn't get any worse… until they do.
Check, Please! was the winner of the 2022 Audience Choice Award.