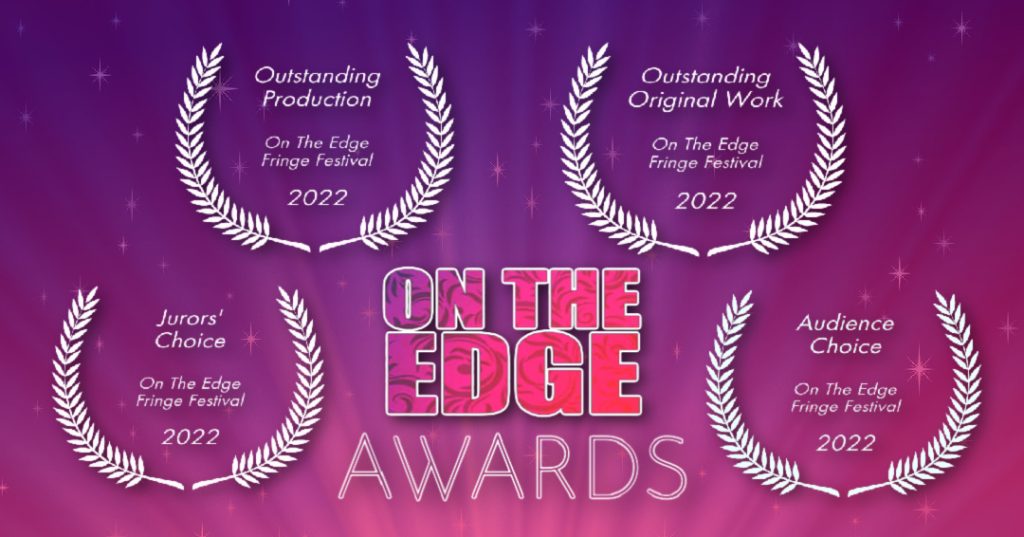 Now that we are live and back in person, we are pleased to announce the return of our Fringe Festival Awards! This year, our award categories are: Outstanding Production, Outstanding Original Work, Jurors' Choice, and Audience Choice. Here is a breakdown of each award:
Outstanding Production: A production of original or adapted work determined by the jurors to have excelled in all areas to create an exceptional theatre experience.
Outstanding Original Work: An original work determined by the jurors to have excelled as a new play, script, or anthology.
Jurors' Choice: A production the jurors believe deserves to be highlighted for its exceptional acting, directing, writing, etc.
Audience Choice: An award given to the production that receives the most Audience Choice votes.
Now, let's meet this year's jurors!
Maureen Cassidy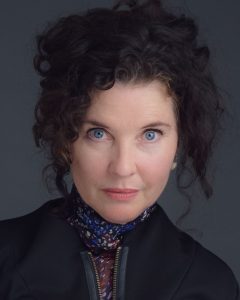 Maureen is a professional stage and television actor and has appeared in over a hundred national & international television commercials.  Stage credits: Eighteen Degrees (North Bay & SpringWorks Festival, Stratford),  Elizabeth Proctor – The Crucible (Sun Dog Productions, North Bay), Matilda – Zastrozzi (Paper Bag Productions, North Bay), Mother Abbess- Romeo & Juliet (Watershed Shakespeare Festival, North Bay), Second Witch – Macbeth (OTEFF, North Bay), Gonerill- King Lear (Watershed North Bay & Theatre Passe Muraille, Toronto), Ms. Fischer – A Picasso (Word Toast Transport, North Bay), Sheila- An Inspector Calls (Sudbury Theatre Centre), Lulu – The Lulu Project (Equity Showcase Theatre). Directorial credits: 3..2..1, Nunsense,Waiting for the Parade, Laundry and Bourbon, Hope Op, Curved, Vicious Circles, Twelve and co-direction of Slam.  Maureen has been part of the Acting for Stage and Screen faculty at Canadore College since 2007.
Carri Johnson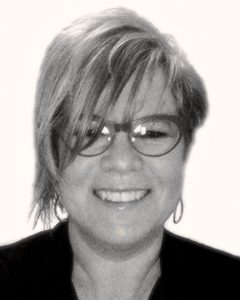 Carri has been an active member of community theatre her entire life. Born and raised in North Bay she had the opportunity to be involved in theatre through her church, schools, summer theatre programs (TOROS and Challenge) and at university (Thorneloe Players).
Upon her return to North Bay in 2002, Carri once again connected with her theatre roots. She has trod the boards in productions with Gateway Theatre Guild, Nipissing Stage Company and Dreamcoat Fantasy Theatre. She has also stage managed several productions with Gateway Theatre Guild, Nipissing Stage Company and Rep 21. She was Awarded Best Technical Show at QUONTA Drama Festival 2006. She was the festival co-stage manager for the 2008 and 2016 Theatre Ontario Festival hosted by Gateway Theatre Guild.
Carri has also played an active role in the business end of community theatre as a board member of Nipissing Stage Company and Gateway Theatre Guild. She served 7 years as the president of Gateway Theatre Guild. Along with a group of like-minded women, Carri is also a co-founder of Dressing Room Collective. With them she was stage manager for their production of Nunsense and was on stage for their collaborative cabaret; BROADway Stories.
When she is not pursuing her passion for theatre, Carri is a Doctor of Audiology. Through her company Near North Hearing Centre, she is an active supporter of many different theatre companies and projects including: Nipissing Stage Company, Gateway Theatre Guild, Rep 21, The Capitol Centre, J2 Productions, Watershed Shakespeare Festival, On the Edge Fringe festival, The Proscenium club and Dressing Room Collective.
"I feel theatre brings to people not only the beauty of art, but also teaches compassion and understanding of others. North Bay has always had a vibrant and active theatre community; I want to see this continue for generations"

Rob McCubbin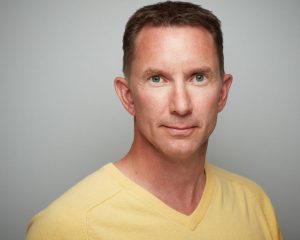 Rob is the Agent/Manager for The Nexus Talent Group. He strives to extend personal attention to all of his clients, with a dedication to their career growth, and a focus on ensuring long term success. In June of 2022, Rob retired from teaching, after working as a Dramatic Arts/English teacher with The Near North District School Board for 28 years. Rob has directed award-winning Sears Festival and NTS Festival plays, including many Ontario Showcase productions. He has also acted in stage plays, and worked in film & television. Most recently, he performed in Canadore College's short film The Other Side of Tomorrow.
Many thanks to TES Engraving for providing our award plaques again this year!