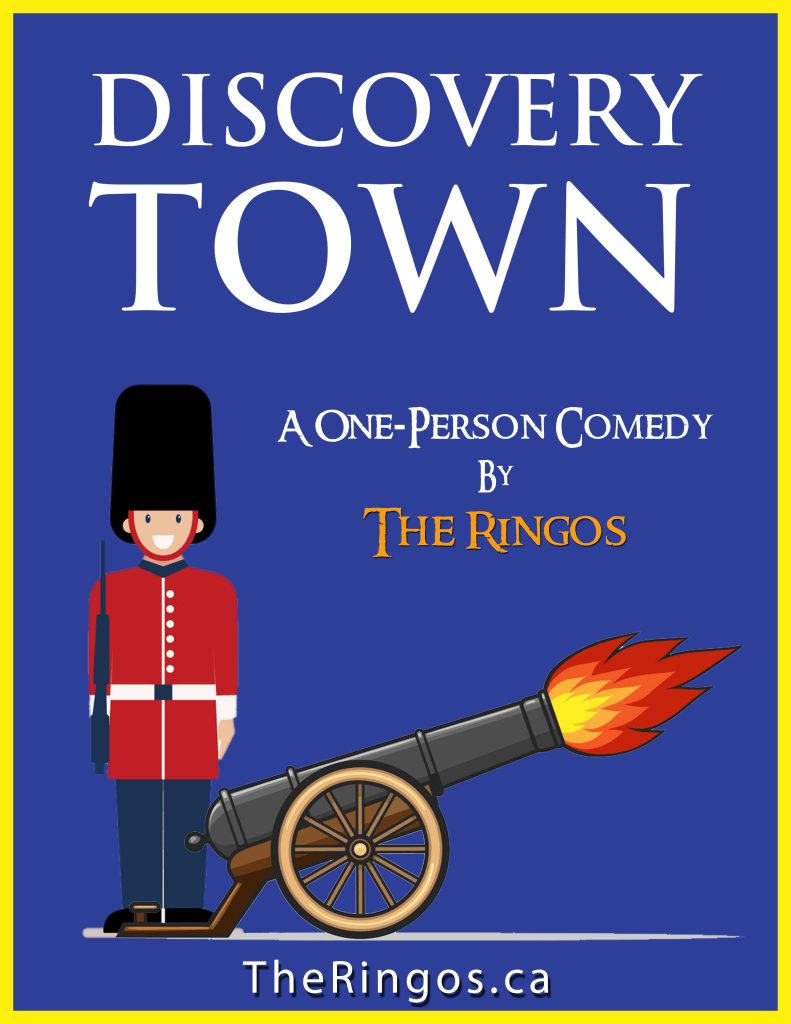 Discovery Town
The Ringos | Midland, ON
Venue: Spotlight Lounge
Showtimes: Aug 9 @ 6:30 pm, Aug 10 @ 5:00 pm, Aug 11 @ 8:00 pm, Aug 12 @ 8:00 pm, Aug 13 @ 1:30 pm
Tickets: $10
Run Time: 50 minutes
WRITTEN BY: Bryan Piitz & Brendan Main
DIRECTED BY: Betony Main
PERFORMED BY: Bryan Piitz
Bryan is an old-school tour guide at the newly re-built and re-branded provincial historic site, Discovery Town. When he welcomes a class of students for a routine education tour, things don't go as planned.
But don't worry, Bryan knows what do to to keep his tour from un-ravelling. The same might not be true for his sanity.
Discovery Town is a one-person show, written, performed and directed by members of The Ringos (80's Kids Will Understand).
Website: www.theringos.ca
Twitter: @TheRingosComedy
Facebook: /theringoscomedy
Instagram: /ringoscomedy