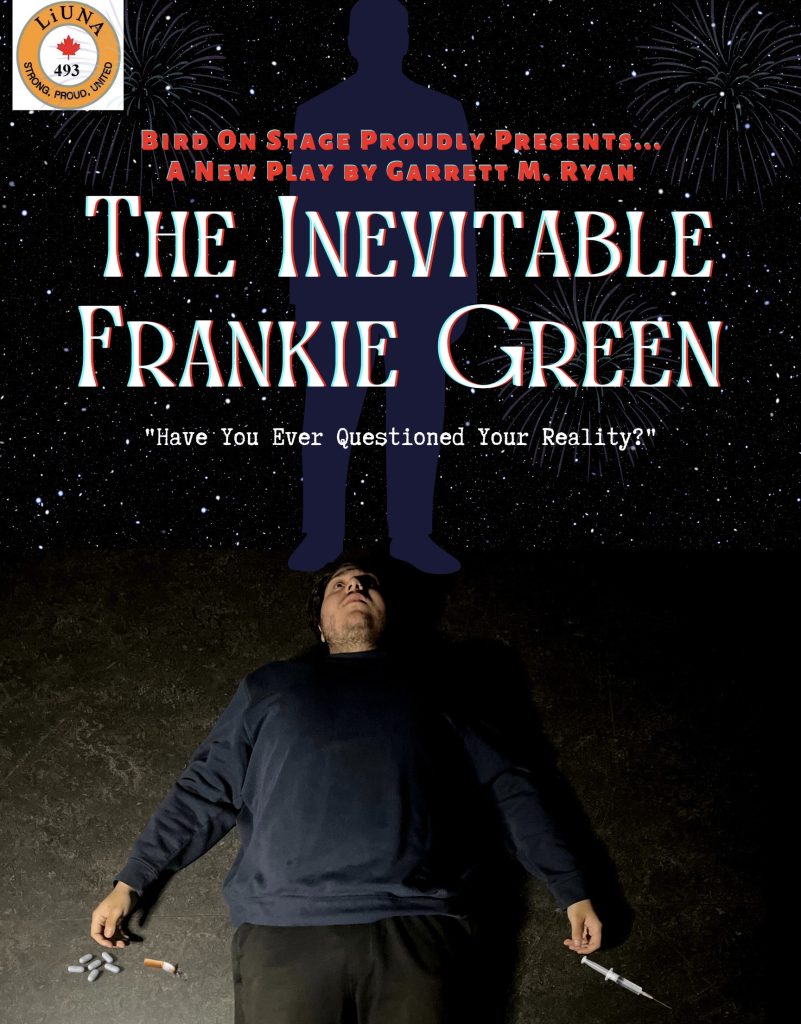 The Inevitable Frankie Green
Bird on Stage Productions | Toronto, ON
Venue: Betty Speers Theatre
Showtimes: Aug 9 @ 5:00 pm, Aug 10 @ 5:00 pm, Aug 11 @ 6:30 pm, Aug 12 @ 8:00 pm, Aug 13 @ 7:45 pm
Tickets: $12
Run Time: 60 minutes
WRITTEN & DIRECTED BY: Garrett M. Ryan
DRAMATURG: Sara Masciotra-Milstein
STAGE MANAGER: Heather Theriault
COSTUME DESIGNER: Heather Theriault
SOUND DESIGNER: Garrett M. Ryan
PERFORMED BY: Robert Leitner, Matthew Cava-Ferraro, and Cali Schlosser
In an icy tent behind the last McDonald's before the highway going North, Frankie Green and his sister Eva drift through their bleak existences on the periphery of North Bay society. Lately, his spiralling life has gone further off the rails as the barriers between time and space have seemingly begun to crumble under his feet. And the sudden appearance of the otherworldly William Beaumont isn't helping either.
Facebook: @BirdOnStageProductions
Instagram: @birdonstage
The Inevitable Frankie Green was the winner of the 2022 Outstanding Production award.