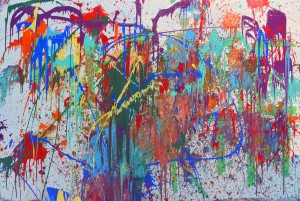 ON THE EDGE: A Fringe in North Bay
Promises to push the limits
On the Edge Fringe Festival is proud to announce the official line up of the 2015 Fringe Festival.
This summer's shows are:
David S. Raine's Passage directed by Scott Fitzgerald
Ben Kalman's Vicious Circles by directed by Maureen Cassidy
Paper Dolls directed by Joshua Bainbridge
Wasteland Radio by Andrew Palangio
Unorganized Territory by Erin White
Sparks by Ethan Chapman and Marla McHardy
The System is Down: a sketch comedy review by Scott Marleau
The Reunion by Anthony Makela and Garrett Carr
Speaking Minds by Cole Forrest Stevens
Live Music by David Dino White
Getting Into Deep Treble performed by Jack Weston
A Tension to Detail by Gerard Harris
You Know I Know by Fourth Gorgon Theatre Company
Drive Me Away by Rod Carley
Emil Sher's Sanctuary directed by Rob McCubbin
Shellshocked by Reo Reilly
As You Will by Anthony Leclair
OTEF brings live performance to North Bay's doorstep with Seventeen 30-60 minute shows between 4pm- 10pm on August 11th to the 14th and from 2pm-10pm on Saturday the 15th. With a Special Best of Fringe Selection on Sunday August 16th 2015. Join the counterculture from August 11th-16th in the performance venues of The Capitol Center, Cecil's Map Room and the White Water Gallery.
Tickets for each performance vary from 10-15 dollars and are available at the door of the performances. The All access Fringe Passes are also available for $100 (which is over a 50% savings) for purchase at The Capitol Center's box office. The performance schedule will be posted on the website www.ontheedgefringe.com as well as on Facebook and will be available to the public at the Capitol Centre box office.
OTE fringe is dedicated to the dissemination, production, and prosperity of independent arts and artists. We create a unique environment where the arts thrive entertaining our region as we move towards the future On the Edge Fringe Festival is in its second year in North Bay and we aim towards making this a yearly event. We believe that in making theatre a profitable experience for artists and audience alike, we can continue to watch this community grow together.
Contact:
Kelsey Ruhl
On the Edge Fringe Festival Director
Email Kelsey@ontheedgefringe.com