Hey, fringers! Our 2022 Festival Schedule has arrived! We may sprinkle in a few more events so be sure to check our Festival page and social media accounts for up-to-date information.
Here is a simplified PDF version for your printing and/or perusing pleasure:
We also have jazzy, schedule graphics for each day, which are posted below.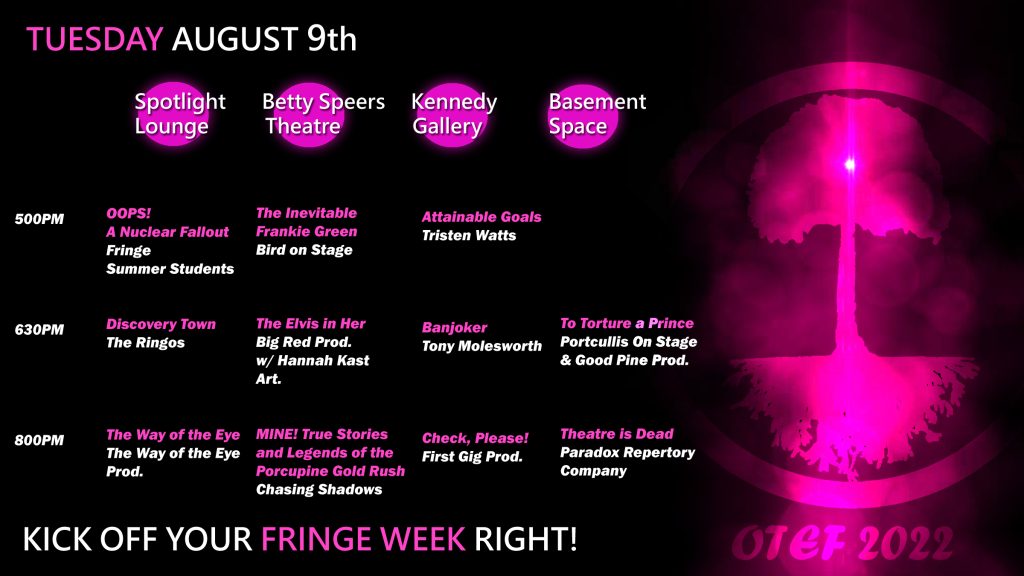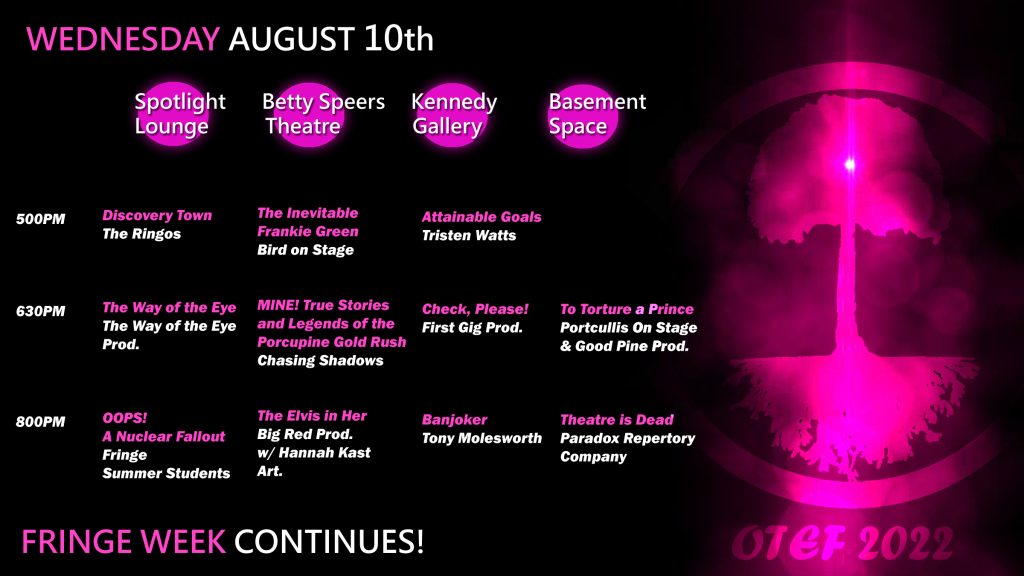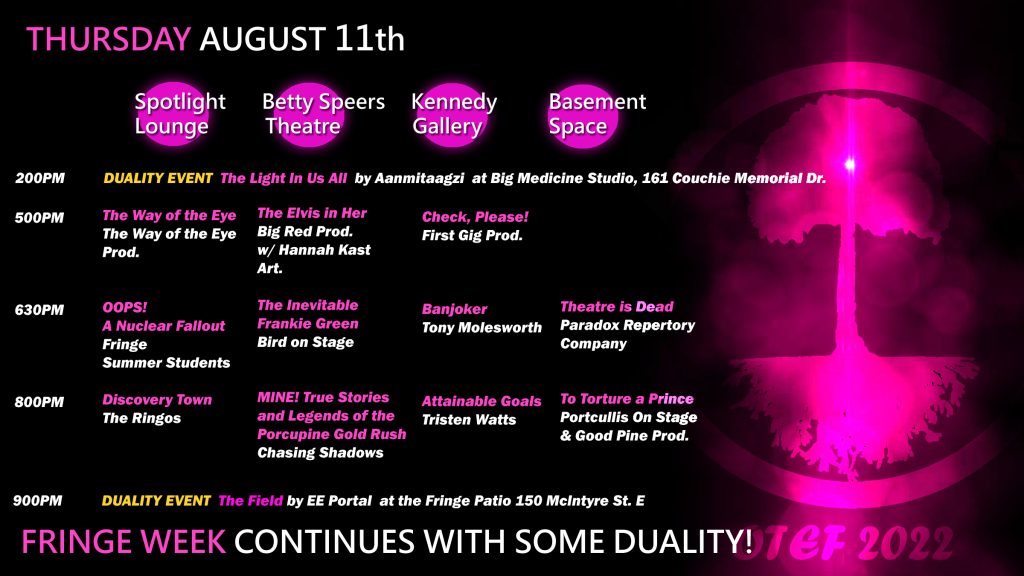 *NOTE: Aanmitaagzi's performance changed from 2 pm to 7 pm