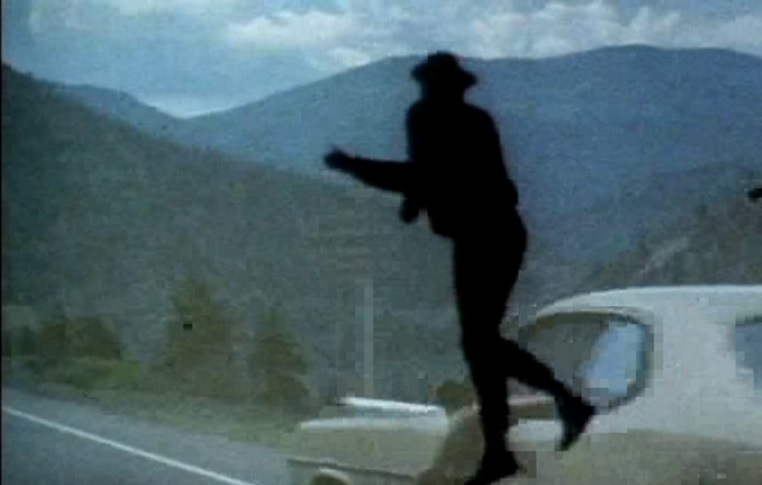 Up to Scratch – Craig Berggold
Run time: 7 mins
Wednesday, August 12, 2020 @ 8:30 pm
This radical re-working of rock videos is an exuberant experimental collage which celebrates the work of "oppositional, community cultural groups; womensbands, poets, the artists' union, community radio (set) against a backdrop of unemployment." (Craig Condy-Berggold). A popular escapist art-form is imploded through the dynamic fusion of Condy-Berggold's graphics and Robertson's insurrectionary music.
About the Artist:
Media artist Craig Berggold strives to combine social justice activism with a contemporary art practice. His award-winning films, like the National Film Board of Canada documentary Pocket Desert: confessions of a snake killer and Educate Your Attitude, have been broadcast on television and screened at film festivals, museums and art galleries around the world.
Craig is the lead researcher at The Canadian Farmworkers Union Archive Project at Simon Fraser University's Special Collections Library. His photography and writings include: "The Colour of Food" a historical photo essay of South Asian women farm workers and their union organizing; and, the economic apartheid of Canada's Seasonal Agricultural Workers Program "Canada: Mexico found guilty of blacklisting pro-union migrant workers".
Currently, Craig is a PhD candidate in Cultural Studies at Queen's University, Kingston, Ontario, where he received a 2016 SSHRC Doctoral Canadian Graduate Scholarship and a Douglas Sheppard Wilson Fellowship in Film. As a Teaching Fellow in the Film and Media Studies Department he has taught on Film and Politics, Science Fiction and Visionary Social Models, and Media and Cultural Studies.
At Queen's, he was President (2014-19) of Public Service Alliance of Canada (PSAC) Local 901 representing 1800+ academic workers. He was honoured to receive the 2017 PSAC-Ontario Activist Award for Outstanding Contribution Protecting Workers' Rights.
For ten years, at Vancouver's Emily Carr University of Art + Design, Craig taught 30+ courses on video art, film production and experimental documentary practices.  Craig is a co-founder and former Festival Director of Vancouver MayWorks Festival of Working People and the Arts.
https://www.facebook.com/craig.berggold
Curatorial Statement by Clayton Windatt (Zakide):
Working within the movement towards a Guaranteed Basic Income in Canada, I have had the privilege to meet and speak with many people including Craig Berggold and George Elliot Clarke. I wanted to program these two artists back to back as a way of making connections between the long-standing activism in the art sector and the work being done today. Craig helped me in authoring and editing a letter currently addressed to the Prime Minister of Canada demanding changes that will impact all our lives when basic income becomes something that every human being living in Canada receives. Craig's media-based multi-arts piece from 1988, Up to Scratch, embraces an energy from that time period where people were coming together to support each other and push for higher levels of equity. George read his poem, Basic Income, at one of our recent meetings, bringing forward a summary of emotions and actions calling on us to unite. I feel that the energy of the past 30+ years coming together in new ways and wanted to share these two works with you all.
If you are interested in supporting the movement towards a Universal Basic Income for all people in Canada, please visit this website and consider writing your local MP & MPP to discuss the importance of this issue.