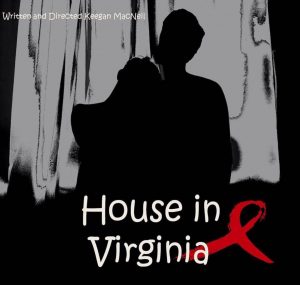 "House in Virginia"
written and directed by Keegan MacNeil
***Winner of the 2018 Outstanding Production Award for "One Man, All Woman"

Tickets: $12.00
Venue: Galaxy Circle Lounge

Set in 2005, Jeremi Scott has planned an evening for his best friends to meet his partner. Riddled with history and secrets, Jeremi's night doesn't go exactly as planned. House in Virginia is a narrative discussing what we are willing to face, accept, and challenge for the ones we love most.