Wednesday August 12, 2015
Showtime: 8:30pm
Headliner: Ryan McMahon
Ryan is an Anishinaabe/Metis comedian, writer & actor based out of Treaty #1 territory (Winnipeg, MB). Armed with a degree in Theatre & as a graduate of the prestigious Second City Conservatory (Toronto), Ryan's storytelling comedy style is fast paced, loose & irreverent as he explores the good, the bad & the ugly between Indian Country & the mainstream. His breakout performances on "Welcome To Turtle Island Too – A Celebration of Aboriginal Comedy" (CBC TV/Radio, Corkscrew Media, 2010), and the "Hystereotypes" (CBC TV, Frantic Films, 2011) Gala television taping at the CBC Winnipeg Comedy Festival in 2011 led to his own one hour, National, standup comedy special "Ryan McMahon – UnReserved" (CBC TV/Radio, Corkscrew Media, taped in June 2012), becoming the FIRST Native Comedian to ever tape a one hour standup comedy special for CBC TV. In the summer of 2012, Ryan made his debut at the prestigious Just For Laughs Festival in Montreal, QC Canada and while there was named to the "NEW FACES CANADA" list – an industry list naming the top up and coming comedians at the festival. In February of 2014, Ryan recorded a NEW, one hour, National comedy variety special for CBC Radio 1 called, "Red Man Laughing." This live variety show format is currently being developed for television and is being shopped to Networks in both Canada and the United States.
http://www.rmcomedy.com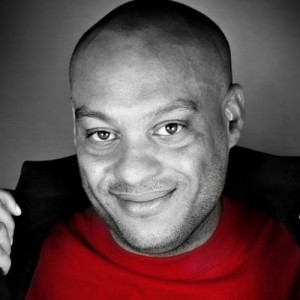 Thursday August 13, 2015
Showtime: 8:30pm
Headliner: Gavin Stephens
"If you believe that comedy is tragedy plus time-travel, Gavin is your man. Big brain. Big nerd. Big laughs."
– Mark Askwith Producer, Special Projects at CTV's SPACE Network Gavin Stephens is a Toronto-based Comedian and Writer, who has been described as "Stan Lee meets Bill Hicks" by The Grid Magazine, Gavin's use of references and irrever- ent "Tarantino-like" ability to deconstruct pop-culture is a breath of fresh. Yet his crowd work, and improv are so inventively personal, you can't help but connect mixing dark, silly and subversive material with edgy crowd work and stream of consciousness improv. Gavin has filmed multiple one-man specials for CTV and the Comedy Network, and re- cently preformed with Reggie Watts at #JFL42. Not content with just being the star of Canada's biggest nerd-friendly comedy night "NERDGASM", Gavin was also named Best Stand-Up Comedian in NOW Magazine's Readers Choice Poll, 2010. For five seasons was a lead actor and writer on the Gemi- ni-nominated sketch show Comedy Inc. on CTV. A multi-media sensation, Gavin has appeared at international festivals like Montreal's Just For Laughs and Austin's SXSW alongside indie comedy legends Margaret Cho, Janeane Garofalo and Marc Maron. Gavin has toured throughout Canada, England, the U.S. and South Africa as a highly sought headliner with his one-man multimedia show "Spectacular! Spectacular!", has opened for international comedy superstar Russell Peters, and has made frequent appear- ances at conventions, awards shows, and fundraisers to offer up his unique and ironic brand of comedy to geeks of every flavour.
https://about.me/gavinstephens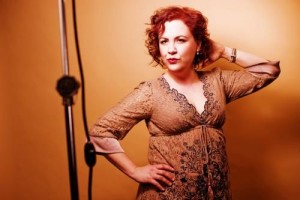 Friday August 14, 2015
Headliner: Sandra Battaglini
Sandra is an award winning stand-up comic, actor/writer and director. She is a two time Canadian Comedy Award Winner for her solo shows, Classy Lady (dir. Phil Luzi) and Hard Headed Woman that premiered in Toronto to critical acclaim. She placed first in the quarter finals at the She Devil Comedy Festival in NYC in 2013 and toured with Yuk Yuks for several years. She hosts two of the most popular variety nights in Toronto called The Sal & Sandy Show and Family Slides with Phil Luzi. She made her directorial debut last year with a short called Chinatown that premiered at the Female Eye Film Festival. She is currently developing two new web series Knitterati and Dr. Eddie with Phil Luzi. Past performances include, The Upside Down Widow, 2005 Chicago Improv Festival and Hangin' with Jesus, Toronto Festival of Clowns 2007. Sandra appears in David Cronenberg's new film, Maps to the Stars.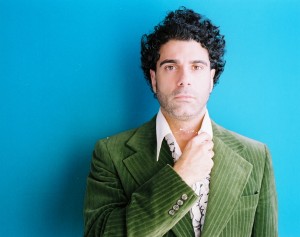 Feature: Phil Luzi
Phil is a Canadian Comedy Award winning director, writing and hosting hit shows The Sal & Sandy Show and Family Slides with his comedy partner, Sandra Battaglini. Select theatre credits: Hosanna, Othello, Tony n' Tina's Wedding (The Second City), Mambo Italiano, and Bleed. Select TV & Film credits: The Path to 9/11 (ABC) with Harvey Keitel, The Devil's Tail (Winner Beloit Int'l, Mexico Int'l, and Moving Image Film Festivals), Nimby (Winner of Atom Egoyan's Toronto Urban Film Festival) and the brand new series, Dr. Eddie. Watch out for Phil and Sandra's new outrageous original comedy, Knitterati.
www.philluzi.com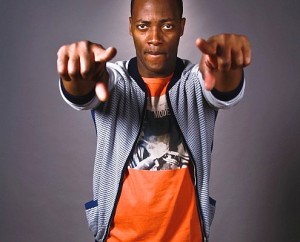 Saturday August 15, 2015
Headliner: Gilson Lubin
Gilson is a St. Lucian born comedian who found his calling while studying Architectural Design at a community college. Upon catching word of live comedy existing in his reside city of Toronto (Canada), he took to the stage two weeks later and the rest, history. It was inevitable that the culture he knew in the West Indies from the one in his new North American country would be the stage for a successful career as a comedian. Often reminded that the audience must relate rather than pity him would lead to saving truths about his outlook and Caribbean lifestyle he was still transitioning from in order to satisfy his new audience. It would be a ruthless journey hidden with sacrifices, odd jobs and tough luck but equally supported and blessed by many experienced peers in his new industry. Gilson finally got the nudge he needed from one stranger in particular. His stage time immediately doubled as did his comedic timing. Always one to remind folks that he is nowhere near as funny compared to the storytellers from his Caribbean roots, Gilson's methodical growth began to show reward on a trip to Chicago with friends to participate in a stand-up competition. Of course, he'd be fortunate to win more because of his pleasant and often naive comedy routine stating, "I'm slow, but it works for me". His reward upon winning the competition (Laugh Across America) was a free trip to Las Vegas to perform at an advanced competition against other winners from different American states. At the Las Vegas Comedy Competition, surprisingly he'd win once more. In this victory he found his calling, stand-up comedy. The reward was proof of all his efforts and his accomplishment which lead him to new work with comedy clubs in Canada plus a Canadian Comedy Award. One year later, the comedian found a loop hole by entering Spike TV's "Spike The Mic" competition which got Just For Laughs attention and landed him a spot on the Homegrown show. Sure enough, the Spike TV competition awarded Gilson his 3rd competition victory. His goal was never to compete for praise or to be the "funniest comedian" but to be able to travel around the world, experience new cultures and getting recognition by sharing his love of storytelling. Sooner than later he had more experience under his belt, a career in television, film and stage blossomed. The comedian has since went onto other accomplishments including rave reviews in publications and has appeared on many other platforms such as talk shows and radio, boosting recognition. Gilson has also appeared as an MTV host/personality/writer, on HBO, CBC, the Comedy Network, Comedy Central and many more.
http://gilsonlubin.ca