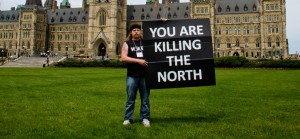 Fringe theatre is theatre that is not of the mainstream. The term comes from the Edinburgh Festival Fringe, which name comes from Robert Kemp, who described the unofficial companies performing at the same time as the second Edinburgh International Festival (1948) as a "fringe", writing: "Round the fringe of official Festival drama". The term has since been adopted by the Edinburgh Festival Fringe and by alternative theatres and festivals. In London, the Fringe is the term given to small scale theatres, many of them located above pubs, and the equivalent to New York's Off-Off-Broadway theatres. There are also many unjuried theatre festivals, in which the participating acts may be chosen by lottery, in contrast to juried festivals in which acts are selected based on their artistic qualities. These unjuried festivals permit artists to perform a wide variety of works.
A Fringe festival is something exceptional, its an immersive environment that theatre creates all around us. Fringe Festivals are one of the worlds most innovative experiences as they allow the control of presentation to be in the artists hands. This allows the experiences to be radical, varied and always on the cutting edge.
FUN FACT:
The Edinburgh Festival Fringe was founded in 1947 and is one of the earliest fringe festivals to be established. Fringe emerged as a reaction against the then "mainstream" Adelaide Festival of Arts; the two have since ironically combined. In 1982 the first fringe festival in North America was started in Edmonton, Alberta, it was then simply a theatre component of the larger Summerfest but evolved to become a stand-alone event, the Edmonton International Fringe Festival, one of the largest annual arts events in Canada and still the largest fringe in North America by attendance. The oldest fringe festival in the United States is Orlando, FL, founded in 1992. There are more fringe festivals in North America than any other continent.