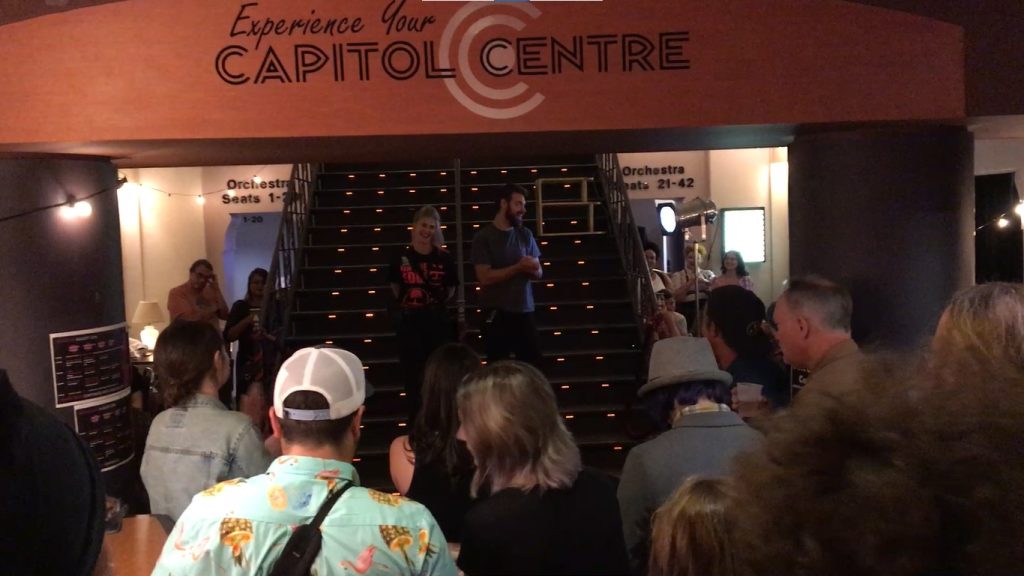 Our 2022 Fringe Awards ceremony was held at the close of our festival on August 13th. We had a lot of amazing talent this year, and if we could have, we would have sent everyone home with an award. But, since we only had so many awards to give out, here are this year's winners:
This year, we were also proud to present a new Spirit of the Fringe award in honour of Chris Cassidy. The past two years have been extremely challenging for everyone, but one of the most difficult moments for us was when we lost Chris Cassidy, a beloved theatre advocate, makeup artist, producer, and lover of the arts, in 2020. Chris was an invaluable member of our theatre community, and an inspiration to us all. We miss her dearly and will never forget her.
The Chris Cassidy Spirit of the Fringe award is given to a patron, volunteer, artist, or other individual who exemplifies the same passion, grit, and enthusiasm for theatre and the Fringe that Chris had. The first person we chose to give this award to was one of our summer students, Jay Lynch.
Throughout the summer and especially during the week of the festival, Jay left us in awe of her positive energy, drive, artistry, and work ethic. We were all so grateful to have worked with Jay this and we can't wait to see where her spirit takes her.
Congratulations to all of this year's award winners, and many thanks to our esteemed jurors for adjudicating the process and to our sponsor, The Engraving Shoppe, for donating the award plaques again this year.